Going Home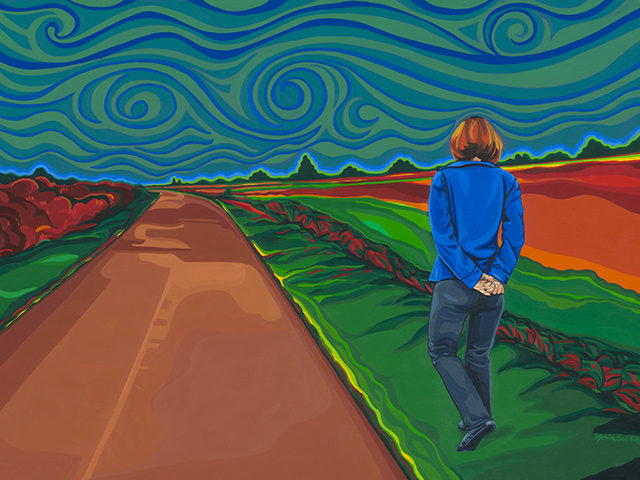 Going Home
33.75″ w x 22.75″ h
Acrylic on gessoed wood board
Price for Original: $950
Contact me for info about originals
Order Giclee Prints or Card Sets
About the painting
I normally don't work with landscapes, but the inspiration for this piece came from a friend's photo. It was taken while three of us explored Eagle Creek Park, and there was something about it that I found intriguing.
However while I was painting, it ended up being more than just a landscape. It has come to represent the way I see my mother.
Since my dad's passing she's found inner strength that she probably didn't know she possessed. Her confidence has blossomed as she has learned how to manage things on her own.
She's going on a journey. A life journey, if you will. Simultaneously walking to her future and to her beginning.
Like so many of us who are forced to reevaluate ourselves after the passing of a loved one or a divorce. We reinvent ourselves. We return "home".