Embrujada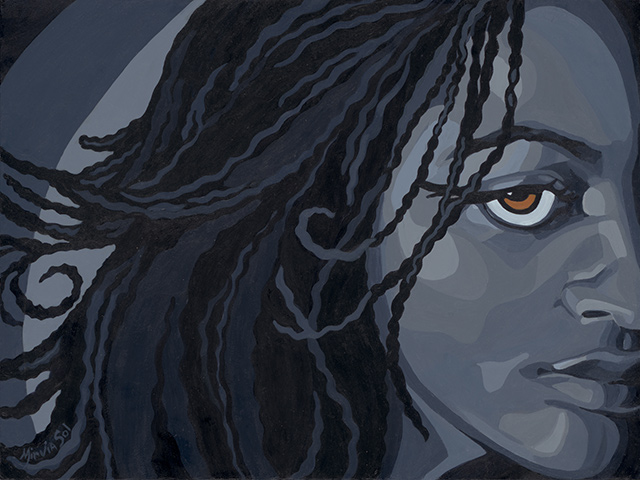 Embrujada
12" w x 9" h
Grayscale Series
Acrylic on gessoed board
Price for Original: $300 [SOLD]
Order Giclee Prints or Card Sets
About the painting
My art represents the very heart of who I am. After my father passed away I found it difficult to work with bright colors. I was just too sad. Embrujada was my first gray painting.
It was extremely important to me to get back to painting I missed it however, because of my sadness I needed some inspiration. Its essential (for me) to have a connection with my subject matter so I looked at a lot of photos of friends and family.
I was captivated with the look of my friend Danielle, the photograph spoke to me and I HAD to make it my own.
I titled the painting, Haunted translated in spanish to Embrujada. In spanish it has several meanings but, I chose it to mean a bit tormented, numb. Because that was the way I was feeling.
Danielle is a happy, beautiful woman and in NO way am I saying she was feeling that. In the photo she was with friends and it was obvious they were having fun. But I saw something in her expression that spoke to me.
I chose to make her pupil an amber color to imply hope and healing.