Condemned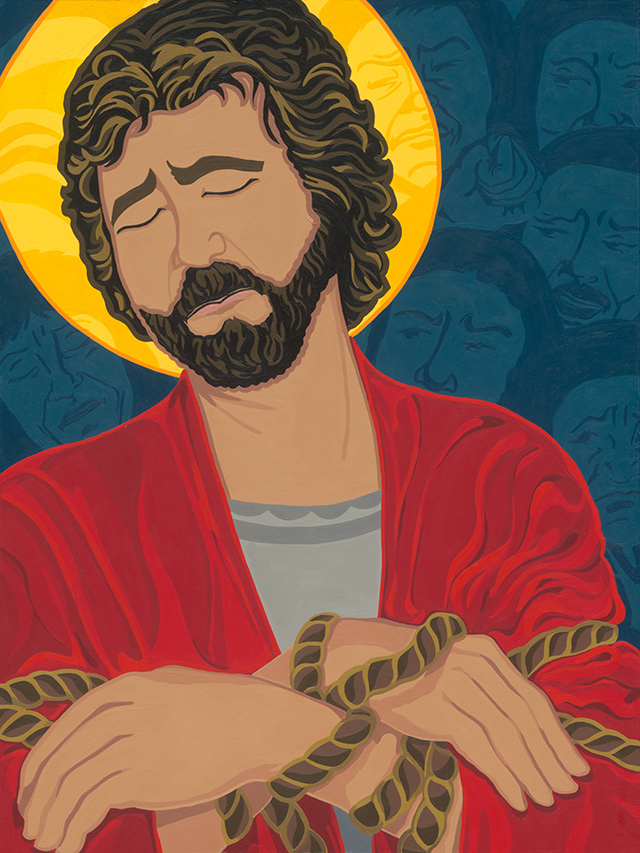 Condemned
18″ w x 24″ h
Acrylic on Ampersand board
Price for Original: NOT FOR SALE
Order Giclee Prints or Card Sets
About the painting
A few yrs ago I was asked to participate in a Stations of the Cross Art Exhibition on 2013, called "Art of the Passion" exhibit at St. Paul's Lutheran Church in Frankfort, Indiana. The exhibit was a wonderful tradition that featured 14 different interpretations of each of the stations.
All the artists were asked to give their take on their station of the cross (No matter what your beliefs) the artwork was showcased beautifully, it was so interesting to see what everyone came up with.
Around that time in 2013 my dad was very ill and I decided to make this painting a dedication to him. So, I asked to interpret the 1st Station of the Cross and decided to put my dad's image in it.
He passed away in February 2013 and before he passed I'm thrilled to say he did get to see it. His birthday was March 21st, this is the only painting I did of him. I miss him everyday!
St. Paul's is located at
2029 S State Rd,
Frankfort, Indiana 46041