A Mother's Agony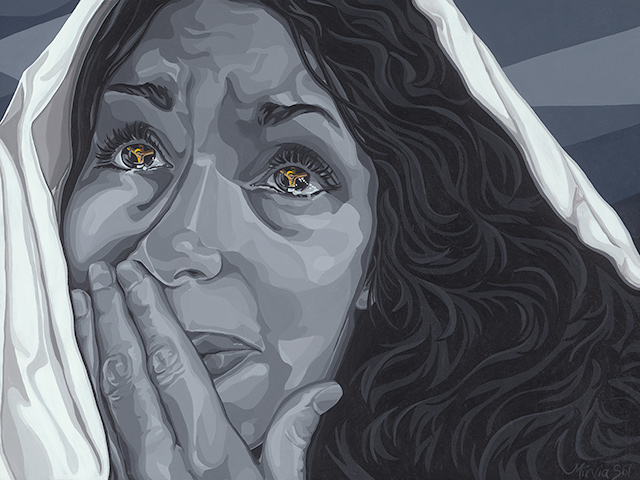 A Mother's Agony
"Jesus dies still clinging to hope"
(13th Station of the Cross)
24.5" w x 18" h
Grayscale Series
Acrylic on ampersand board
Price for Original: $900
Contact me for info about originals
Order Giclee Prints or Card Sets
About the painting
I wanted to show an alternative to the typical view of Jesus dying on the cross and instead show a mother witnessing her son's death. I also wanted to show a quiet dignity.
The piece focuses on the agony and sorrow in Mary's face and the cross reflected in her eyes.
This piece was created for the Art of the Passion exhibit that will be held in Frankfort, Indiana at St. Paul's Lutheran Church. The exhibit runs March 18 through April 13.
Beginning on Sunday, March 22nd, visitors can check out the exhibit.
Please call ahead (765) 654.5933.
St. Paul's is located at
2029 S State Rd,
Frankfort, Indiana 46041